Senior Prof. Sujeewa Amarasena, Vice Chancellor, University of Ruhuna
Professor Saman Chandana, Deputy Vice Chancellor,University of Ruhuna
Professor Vasantha Dewasiri, Dean, Faculty of Medicine, University of Ruhuna
Professor Imendra Kotapola, Dean, Faculty of Allied Health Sciences, University of Ruhuna
Proceeding Book of the Academic Session
18th Academic Sessions and 17th Vice-Chancellor's Awards Ceremony 2021
Youtube Live Streaming
18th Academic Sessions and 17th Vice-Chancellor's Awards Ceremony 2021
E-session booklet of Academic session
18th Academic Sessions and 17th Vice-Chancellor's Awards Ceremony 2021
Guidelines for Presentations - 2021
18th ACADEMIC SESSIONS AND 17th VICE CHANCELLOR'S AWARDS CEREMONY
Academic Sessions is an annual forum organized by University of Ruhuna to share research findings of staff and students.The 18th Academic Sessions and 17th Vice Chancellor's Awards Ceremony will be hosted by Faculty of Medicine and Faculty of Allied Health Sciences, University of Ruhuna in 2021.
EVENT DATE : 3rd MARCH 2021
VENUE : Faculty of Medicine , UNIVERSITY OF RUHUNA
The Organizing Committee invites Abstracts and Extended Abstracts for oral/ poster presentations for the technical sessions. The submissions are limited to Academic/ Academic Supportive/ Administrative/ Non-Academic staff and students of the University of Ruhuna. Postgraduate and undergraduate students, graduates, temporary academic staff members, and persons from outside institutions can be co-authors only when a permanent academic staff member of the University of Ruhuna is the corresponding author.
The Organizing Committee also invites papers to be selected for UoR Oration 2021.
Only online submissions are accepted
---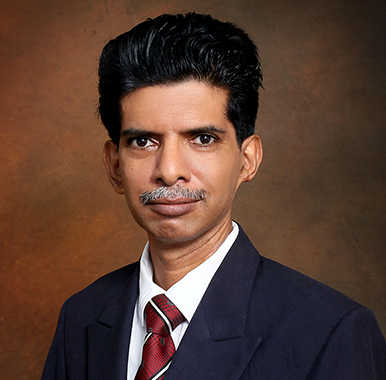 Keynote Speaker
Prof. Shaman Rajindrajith,
Professor of Paediatrics, Department of Paediatrics, University of Colombo.
Chairperson
Prof. Imendra Kotapola
Dean, Faculty of Allied Health Sciences
imendra.kotapola@yahoo.com
0714460919/ 0912243900
Secretary
Dr. Amaranath Karunanayake
Department of Physiology, Faculty of Medicine
amaranathk@med.ruh.ac.lk
0716050048/0912246871
Treasurer
Dr. W.V.R.T.D.G. Bandara
Department of MLS, Faculty of Allied Health Sciences
wvthush@yahoo.com
0714815395/0912234676
Editor in Chief
Dr.(Mrs.) Anoja P. Attanayake
Department of Biochemistry, Faculty of Medicine
anoja715@yahoo.com
0714428121/0912234801
l
Award Winners -Technical Sessions
16th VICE CHANCELLOR'S AWARDS & BEST PRESENTER AWARDS - 17th ACADEMIC SESSIONS